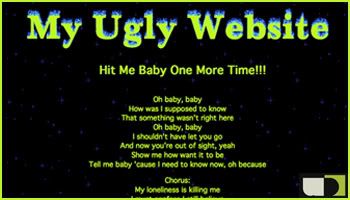 apr2
Chi ci segue sa che su We-Des amiamo segnalare ai lettori siti davvero incredibili e "particolari"(secondo il nostro punto di vista ovviamente), realizzati da webdesigner di altissimo livello con un alto tasso di originalità e innovazione. Detto questo, preparatevi a tutt'altro nell'articolo che state per leggere.
L'iniziativa che vi presentiamo è targata The Design O'Blog , questo blog è stato teatro di un contest particolare.. il contest riguardava il sito più brutto del web, si chiedeva cioè ai partecipanti (web-designer o meno) di realizzare il sito più brutto possibile.
Aspiranti webdesigner sono accorsi in massa,considerato anche il fatto che si vinceva tra le altre cose un ipod shuffle,un anno di iscrizione all'account pro di flickr e template per wordpress e il contest è stato un successo con tutto un fiorire di pattern improponibili, gif di ogni natura e con swatches degni di kuler

Dopo , è il caso di dirlo, una dura battaglia ecco i risultati :
1)Un sito così brutto che non possiamo nemmeno linkarvelo a quanto pare visto che manca il collegamento, per quello che si intravede forse è meglio così..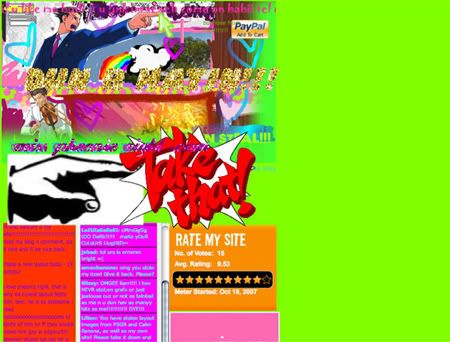 2)Fugliness-un pattern come sfondo da amare all'istante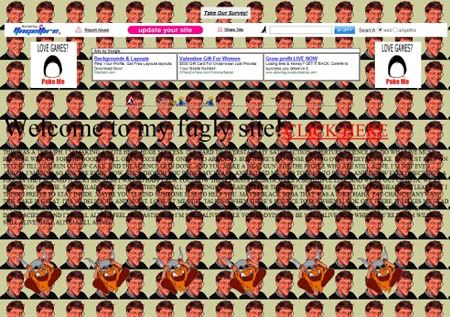 3)Ugly site- un sito tanto brutto quanto psichedelico..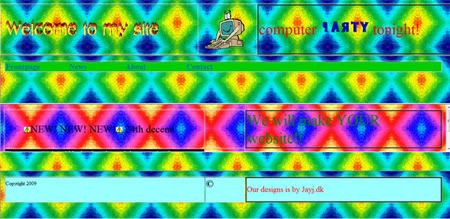 4)Welcome to Caleee's Place!!!!!!!!!!!!!!!!!!!!!!!!!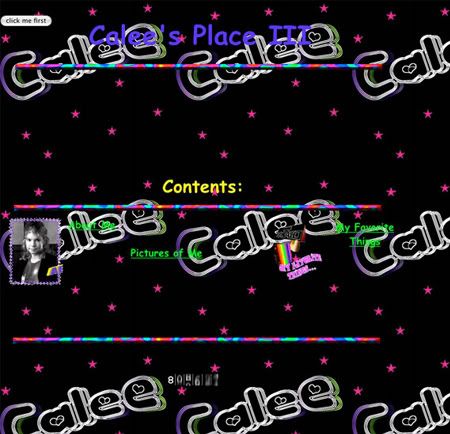 5)I Luvs Me Kitty.. e senza dubbio la gif in home page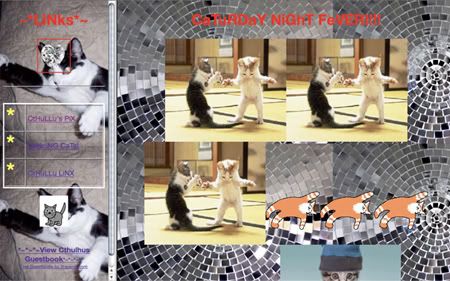 Come si dice in questi casi, complimenti ai vincitori per ora è tutto, noi vi lasciamo in pace a godervi questi 5 siti.
Rifatevi gli occhi
Articoli simili